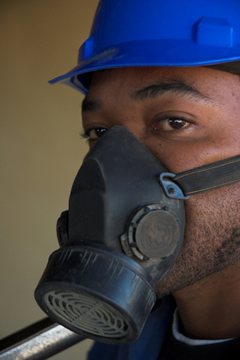 Duration: ½ Day
Who Should Attend: Those who undertake construction activities and need an understanding of the possible location of asbestos based products and action to be taken in the event of a discovery.
Objectives: Understanding of the hazards and risks of working with materials containing asbestos. Reducing the risks and providing a safe place of work.
Content:
Asbestos the problem
Legislative requirements
Recognition of asbestos & asbestos based materials
Working safely with asbestos cement
Decontamination & cleaning
Selection and use of PPE
Possible locations
Additional Information:
A theory test at the end of the training completes the session and a pass is required for the issue of a certificate.