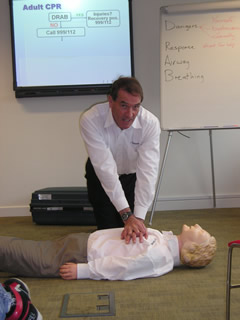 Duration: 3 Days
Who Should Attend: The course is intended for construction operatives who require a full First Aid Qualification. ( FAW )
Objectives: To give construction operatives the skills and knowledge to deal with incidents at work and to know their statutory obligations.
Content:
Health & Safety and First Aid legislation
Assessing incidents
Dealing with unconscious casualties
Resuscitation
Choking
Bleeding
Shock
Fractures
Poisoning
Burns
Major illnesses
Additional Information: This 3 day course is an HSE approved qualification, is externally assessed and is suitable where the risk assessment shows that an FAW qualification is appropriate.